Whats New: October 2020
New books for October 2020

 Camden Theological Library has added a number of new books to our collection during the month of August. These books are now available for loan and are currently on display in the Library, near the circulation desk. Several of these books are highlighted below. A full listing of all new items can be viewed here.

 

Virus as a Summons to Faith : Biblical Reflections in a Time of Loss, Grief, and Uncertainty
by Walter Brueggemann

Why bother with the interpretive categories of biblical faith when in fact our energy and interest are focused on more immediate matters? The answer is simple and obvious. We linger because, in the midst of our immediate preoccupation with our felt jeopardy and our hope for relief, our imagination does indeed range beyond the immediate to larger, deeper wonderments. Our free-ranging imagination is not finally or fully contained in the immediacy of our stress, anxiety, and jeopardy. Beyond these demanding immediacies, we have a deep sense that our life is not fully contained in the cause-and-effect reasoning of the Enlightenment that seeks to explain and control. There is more than that and other than that to our life in God's world!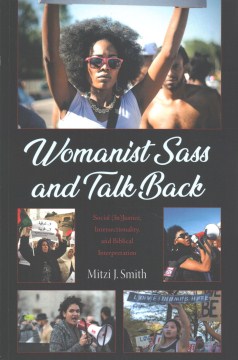 Womanist Sass and Talk Back : Social (In)Justice, Intersectionality, and Biblical Interpretation
by Mitzi J. Smith

Womanist Sass and Talk Back is a contextual resistance text for readers interested in social (in)justice. Smith raises our consciousness about pressing contemporary social (in)justice issues that impact communities of colour and the larger society. Systemic or structural oppression and injustices, police profiling and brutality, oppressive pedagogy, and gendered violence are placed in dialogue with sacred (con)texts. This book provides fresh intersectional readings of sacred (con)texts that are accessible to both scholars and non-scholars. Womanist Sass and Talk Back is for readers interested in critical interpretations of sacred (con)texts (ancient and contemporary) and in propagating the justice and love of God while engaging those (con)texts.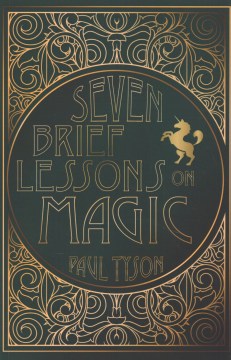 Seven Brief Lessons on Magic
by Paul Tyson

Is magic real? Could anything be real that can't be quantified or scientifically investigated? Are qualities like love, beauty, and goodness really just about hormones and survival? Are strangely immaterial things, like thought and personhood, fully explainable in scientific terms? Does nature itself have any intrinsic value, mysterious presence, or transcendent horizon? Once we ask these questions, the answer is pretty obvious: of course science can't give us a complete picture of reality. Science is very good at what it is good at, but highly important aspects of human meaning are simply outside of science's knowledge range. So how might we better relate scientific facts to qualitative mysteries? How might we integrate our powerful factual knowledge with wisdom about the higher meaning of things? This book defines magic as the real qualities and mysteries of the world that science just can't grasp. It looks at how we came to put magic in the box of subjective make-believe. It explores how we might get it out of that box and back into our understanding of reality.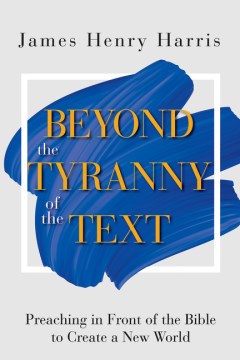 Beyond the Tyranny of the Text : Preaching in Front of the Bible to Create a New World
by James Henry Harris

Preachers and students of preaching need help communicating hope! They want their sermons to communicate the promises of scripture, so that people can envision a new world in which their lives will be transformed. Preachers want to experience a new sense of freedom in their preaching, and to extend liberation based on their reading and interpretation of the scripture.

James Henry Harris introduces interpretation theory and continental philosophy as a resource for preachers to resist and overcome interpretive oppression, and lays out a new theory of scriptural interpretation. He analyses philosopher Paul Ricoeur's hermeneutics as a helpful guide for modern preachers, and incorporates in his analysis of the lived experience of the Black church. Harris highlights the preaching of several 19th and 20th century Black women, including Jarena Lee, Maria Stewart, and Mary Evans.

Beyond the Tyranny of the Text develops a five-part method for preaching that stretches from preparation to proclamation, and demonstrates how this method for interpretational creativity emerges from fidelity to the text. Harris demonstrates his method with sermonic exegesis of the Book of Jonah. With this new process of reading, rereading, un-reading, writing, and un-writing the text, the author offers wisdom and tools for reflection and illumination.

At its core, Beyond the Tyranny of the Text challenges the field of homiletics and all preachers to un-write like Jesus Christ: to get in front of the text, to understand preparation and preaching as a creative and transformative enterprise.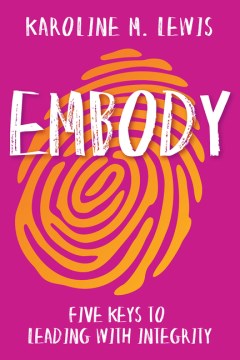 Embody : Five Keys to Leading With Integrity
by Karoline M. Lewis

Pastors and other leaders feel trapped in systems and institutions where actions and decisions often seem to have little to do with the scripture they read or the theology they profess. They are swept into leadership norms that resemble business models more than mission. They see in others and (sometimes) recognize in themselves the disconnect between their own theology and their leadership. They feel unable to fully integrate their beliefs with their behaviour.
Many leaders—younger ones, especially—are frustrated and disillusioned by this disconnect. They see hypocrisy all around them, and in themselves. They see that our culture is at a critical juncture, which gives ministry a greater sense of urgency. But they want to do things differently, to be what they believe. They want to embody their Christian beliefs in every decision, every act of ministry leadership.
The functional authority of scripture must be evident in the way church leaders lead, both within the congregation and in the public square. lead our churches. The way we church leaders lead proves the bible does—or does not—matter. In Embody, Karoline Lewis shows how to frame leadership in the church and public square theologically, and from the perspective of incarnation. She shows how leadership can be a direct line between what you believe and what you do. She incorporates examples of Jesus' leadership and the Paraclete in the Gospel of John, showing how leadership was achieved by walking beside.
Embody offers practical things for the reader to consider and do, instruction and guidance for how to make the 'integration steps' necessary in order to become an embodied leader, and exploration of core components of embodied leadership.



Quantum shift : theological and pastoral implications of contemporary developments in science
by Heidi Russell

While the field of science has made incredible advances in the past century, and more and more scientists have gone to great lengths to make these developments accessible to the public, we still rarely hear ministers and communities of faith discussing the implications of these developments for the life of faith. Quantum Shift explores recent developments in science from relativity to quantum mechanics to cosmology and then suggests ways in which people of faith might engage these scientific developments to foster their understanding of God and what it means to be part of the world we believe God created. Heidi Ann Russell demonstrates how these scientific developments offer us new and exciting images that spark our theological imaginations and reinvigorate our spiritual lives.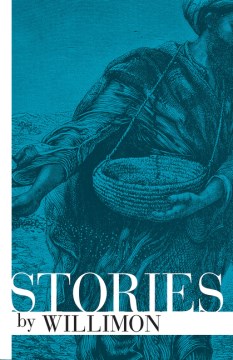 Stories by Willimon
by William H. Willimon

Will Willimon is known and read throughout the world for his riveting, edgy, witty, and provocative stories or parables. His most beloved, memorable, and impactful stories are presented in this collection. The Stories of Will Willimon will expose readers to joy, agony, thankfulness, greed, trust, fear, healing, suffering, laughter, weeping, yearning, irony, hatred, and love. Readers may see themselves or their friends at times in these stories. Fellow storytellers are likely to retell these stories to friends, family, colleagues, and churches. Preachers will find illustrative materials to support their sermons and all readers will be inspired by the insights into the Christian faith provided.



Winter : resources for November, December and January, including Remembrance, All Saints', Advent, Christmas, New Year and Epiphany
by Ruth Burgess

A liturgical resource book that covers the months of November, December and January. It includes prayers, stories, responses, songs, poems, reflections, liturgies and meditations for the major Christian festivals of All Saints', Advent, Christmas and Epiphany, as well as for Remembrance, Blue Christmas, Christingle, New Year, Christian Unity and other occasions. The material is written by Iona Community members, associates, friends and others.



When poets pray
by Marilyn Chandler McEntyre

Poetry and prayer are closely related. We often look to poets to give language to our deepest hopes, fears, losses—and prayers. Poets slow us down. They teach us to stop and go in before we go on. They play at the edges of mystery, holding a tension between line and sentence, between sense and reason, between the transcendent and the deeply, comfortingly familiar. 

When Poets Pray contains thoughtful meditations by Marilyn McEntyre on choice poems/prayers and poems about prayer. Her beautifully written reflections are contemplative exercises, not scholarly analyses, meant more as invitation than instruction. Here McEntyre shares gifts that she herself has received from poets who pray, or who reflect on prayer, believing that they have other gifts to offer readers seeking spiritual companionship along our pilgrim way.

 

Active hope : how to face the mess we're in without going crazy
by Joanna Macy

In a time of economical and environmental crisis, the authors reveal how, through active hope and a transformational mindset, people can face global crises without despair and play a personal role in the collective "Great Turning" toward a life-sustaining society. (This book was previously listed in Forecast.) Original.



Ethical maturity in the helping professions : making difficult life and work decisions
by Michael Carroll

How do we, as humans, arrive at what we call morally or ethically good or bad decisions? What processes are involved in making ethical decisions? Is there a way to move towards ethical maturity and how will being ethically mature assist us with any future decisions we might make?
Ethical Maturity in the Helping Professions provides a comprehensive overview of the most influential ideas in ethical thinking across the ages and considers the ethical challenges faced in various contexts of educational, research, business and organisational sectors. The book reflects on the history, philosophy and science of ethics through an interdisciplinary approach and encourages the reader to consider their own ethical decision-making and the influences which play a role in shaping them. The authors also introduce a brand new model for becoming an ethically mature professional.
This book is essential reading for practising and student psychotherapists, psychologists, counsellors, psychiatrists, social workers, nurses, health care and allied professionals.



If Jesus Is Lord : Loving Our Enemies in an Age of Violence
by Ronald J. Sider

What does Jesus have to say about violence, just war, and killing? Does Jesus ever want his disciples to kill in order to resist evil and promote peace and justice?

This book by noted theologian and bestselling author Ronald J. Sider provides a career capstone statement on biblical peacemaking. Sider makes a strong case for the view that Jesus calls his disciples to love, and never kill, their enemies. He explains that there are never only two options: to kill or to do nothing in the face of tyranny and brutality. There is always a third possibility: vigorous, nonviolent resistance. If we believe that Jesus is Lord, then we disobey him when we set aside what he taught about killing and ignore his command to love our enemies.

This thorough, comprehensive treatment of a topic of perennial concern vigorously engages with the just war tradition and issues a challenge to all Christians, especially evangelicals, to engage in biblical peacemaking.



Haphazard by Starlight : A Poem a Day from Advent to Epiphany
by Janet Morley

Unlike Lent, Advent is celebrated when the year is becoming darker and colder, moving into the death and dormancy of winter. Before we can greet the coming of the light, we need to engage with some themes that are challenging and occasionally fearful.



The Wisdom Pattern : Order, Disorder, Reorder
by Richard Rohr

"We are indeed 'saved' by knowing and surrendering to this universal pattern of reality. Knowing the full pattern allows us to let go of our first order, trust the disorder, and, sometimes even hardest of all—to trust the new reorder. Three big leaps of faith for all of us, and each of a different character." —from the introduction
 
A universal pattern can be found in all societies and in fact in all of creation. We see it in the seasons of the year; the stories of Scripture; the life, death, and resurrection of Jesus; the rise and fall of civilizations; and even in our own lives. In this new version of one of his earlier books, Father Richard Rohr illuminates the way understanding and embracing this pattern can give us hope in difficult times and the courage to push through messiness and even great chaos to find a new way of being in the world.

 

Virgins and Jezebels : the origins of Christian misogyny
by Chris Geraghty

This book is about men and misogyny in the early Christian churches – not specifically about women and their contribution to the life of the primitive church, though, of course, the two cannot be separated. In truth, this book is about power, and who should exercise it. It is about men's clubs and the rules and regulations devised by members to exclude their womenfolk, about theological nonsense dreamed up and preached to keep women in their place, to undermine the fundamental and foundational values of Jesus' kingdom – to keep the keys of that kingdom safely in clerical hands. The place of women in the life of the early church is a vast area of historical and theological study, but my principal focus is confined to the startling prevalence of misogynistic attitudes and practices in the various regions in which Jesus' gospel was spread. The world has moved on from those earlier times – and for the better. Society now has female prime ministers, governors, judges, lawyers, surgeons, cricketers, soldiers, commentators, journalists and jockeys – but not archbishops or bishops or even common priests … at least not in the Roman Catholic Church.



Leadership for the long term : affirming the value of staying
by Henry Corbett

While mobility is a career pattern championed in the secular workplace, embedded, context-based Christian leadership can often entail the exact opposite. This persuasive booklet is designed to encourage leaders that long term can have great benefits—for the leader, the church's ministry and the community it serves. It affirms the value of listening to local people, both within the church and outside the church, as part of a leader's discernment process.



Unto Us a Child Is Born : Isaiah, Advent, and Our Jewish Neighbors
by Tyler D. Mayfield

Whether through a hymn, Handel's Messiah, or the lectionary reading, the book of Isaiah provides a familiar voice for congregations during the season of Advent. So how do we create faithful, Christian interpretations of Isaiah for today while respecting the interpretations of our Jewish neighbours? 
Integrating biblical scholarship with pastoral concern, Tyler Mayfield invites readers to view Isaiah through two lenses. He demonstrates using near vision to see how the Christian liturgical season of Advent shapes readings of Isaiah and using far vision to clarify our relationship to Jews and Judaism—showing along the way how near vision and far vision are both required to read Isaiah clearly and responsibly.



Things That Make for Peace : Traversing Text and Tradition in Christianity and Islam
by Anthony Rees

In a world that increasingly sees religion as a source of violence, this book explores resources from within religious traditions that might help build peace. Drawing from the rich textual histories of Christianity and Islam, the contributors mine their faith traditions for ways of thinking and ways of being that help shift perceptions about religion, and actively contribute to the growth of peace in our troubled times. Not content with retreat into religious exclusivism, these essays are an act of sharing something held dear. In sharing, the thing offered no longer remains the possession of the one who offers, and so these essays are an act of vulnerability and trust-building. In sharing precious things together, in giving and receiving, peace becomes not only a matter of dialogue, but also shared commitments to ways of being.



When we pray : the future of common prayer
by Stephen Burns and Robert Gribben

The essays in this volume from liturgists in mainstream Christian churches in Australia and New Zealand gladly acknowledge that when we pray, we join with others. We share a history, a way of worshipping, often a common language and established forms, with authorised prayer books designed to retain the theological and liturgical emphases of the various churches. Yet it is a subject that can divide as well as unite; with a variety of experiences, attitudes and aspirations, especially in a world where forms of worship are readily accessible from internet sources. If worship and prayer express what we believe, who authorises forms of worship; who determines the authenticity of liturgy; what principles underlie and surround how people of faith worship in formal gatherings? These are some of the issues that inform the essays in this practical and ecumenical resource.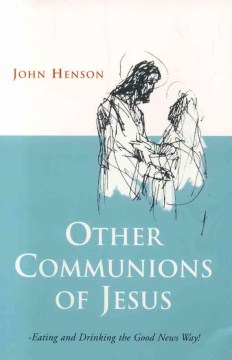 Other Communions of Jesus : Eating and Drinking the Good News Way
by John Henson

Mass, Eucharist, Holy Communion, The Lord's Supper, Breaking of Bread – the communal meal stands at the centre of worship in most Christian traditions. But have we been doing it right? This is the question this book seeks to analyse and provide an answer for.



The new testament in seven sentences : a small introduction to a vast topic
by Gary M. Burge

To understand the breadth of the gospel's message, we need to perceive the full tapestry of Scripture. Using seven key sentences from the New Testament, Gary M. Burge demonstrates how the themes of fulfilment, kingdom, cross, grace, covenant, spirit, and completion set a theological rhythm for our faith, outlining the broader pattern of Scripture that illustrates what God has done-and is bringing to fulfilment-in Christ



Rediscovering Scripture's vision for women : fresh perspectives on disputed texts
by Lucy Peppiatt

Does God call women to serve as equal partners in marriage and as leaders in the church? The answer to this straightforward question is deeply contested. Into the fray, Lucy Peppiatt offers her work on interpretation of the Bible and Christian practice. With careful exegetical work, Peppiatt considers relevant passages in Ephesians, Colossians, 1 Peter, 1 Timothy, and 1 Corinthians. There she finds a story of God releasing women alongside men into all forms of ministry, leadership, work, and service on the basis of character and gifting, rather than biological sex. Those who see the overturning of male-dominated hierarchy in the Scriptures, she argues, are truly rediscovering an ancient message—a message distorted by those who assumed that a patriarchal world, which they sometimes saw reflected in the Bible, was the one God had ordained.



Prayer takes us home : the theology and practice of Christian prayer
by Gerhard Lohfink

A lot of people would like to learn to pray all over again. Others are not so sure they ought to pray. They want to know whether prayer will help them and, more than that, whether it will be of any use at all to our world.
This book gives an answer—not in the form of glib instructions, but by introducing the reader to the theology of prayer. It refers again and again to the Bible, especially the Psalms. At the same time, it speaks about personal experiences as well. Gerhard Lohfink writes in inviting, easy-to-read language, answering questions such as:
     "To whom do we pray?"
     "Does it make any sense to ask for things in prayer?"
     "What happens in the Eucharistic Prayer?"
     "What is so special about the Psalms?" 
     "How can I practice Christian meditation?"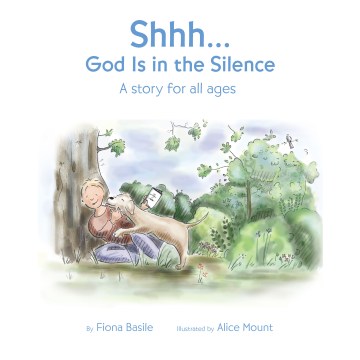 Shhh…God Is in the Silence : A Story for All Ages
by Fiona Basile

Shhh…God Is in the Silence reminds us that we are all loved by God and were created with the spark of God's love in our hearts. Through the gentle repetition of simple yet profound truths, this book will help children realize that silence is itself a form of prayer—the part of the prayer conversation when we quiet our minds to listen to God in our hearts.

For families looking for affirming resources to show children that we are all loved by God, for teachers and catechists entrusted with the spiritual formation of young children, and for anyone looking for a meditative reminder of silence as prayer, Shhh…God Is in the Silence will help create the space to listen to the voice of God gently guiding us and speaking to us.



Silence
by Jerome Berryman

Silence is important for children; it is the stillness (from within) that children need in today's frenzied world. Jerome Berryman offers children (and those who love them) a means to contemplate with words and images that creates the space for filling (without noise) and a foundation for wonder, which opens the creative process, which in turn gives life.



Welcome to country
by welcome words by Aunty Joy Murphy ; with illustrations by Lisa Kennedy

Welcome to the lands of the Wurundjeri people. The people are part of the land, and the land is a part of them. Aboriginal communities across Australia have boundaries that are defined by mountain ranges and waterways. Traditionally, to cross these boundaries, permission is required. Each community has its own way of greeting, but the practice shares a common name: a Welcome to Country. Aunty Joy Murphy Wandin, the senior Aboriginal elder of the Wurundjeri people, channels her passion for storytelling into a remarkable and utterly unique picture book that invites readers to discover some of the history and traditions of her people. Indigenous artist Lisa Kennedy gives the Wurundjeri Welcome to Country form in beautiful paintings rich with blues and browns, as full of wonder and history as the tradition they depict.
Anyone who is a part of the Uniting Church in Australia or a student at United Theological College is eligible to join the library and access our resources for free. If you are not yet a member and would like to join, please contact us on 02 8838 8940 or library@nswact.uca.org.au. 

Camden Theological Library
Centre for Ministry
16 Masons Drive
North Parramata NSW 2151
61 2 8838 8940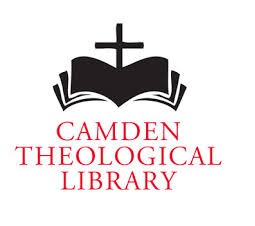 제공 = Camden Theological Library
크리스천라이프 편집부