with Rev Dr Chris Walker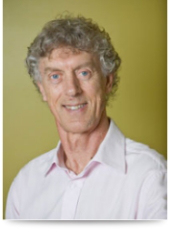 The Coronavirus
The coronavirus (COVID-19) is big news. It is now a world-wide concern affecting not only people's health but also the world economy. Starting from Wuhan China, there are many cases of people in Italy, Iran and South Korea. It seems inevitable that countries around the world will have to deal with it. Already as of 7 March, 84 countries have reported cases. In Australia, we have had people quarantined on a cruise ship and at Christmas Island and Darwin. Cases of person to person spread of the disease within Australia have now taken place. Containing the spread of the disease is difficult. What do we make of all this? Let me offer some thoughts.
The first report of the coronavirus came from Wuhan China on 31 December, 2019. As of 7 March, over 100,000 cases have been reported with 3,300 deaths mostly in China. Australia has over 60 cases including 2 deaths. 25 are in NSW but there are some cases in all states. It is important to note that 22 of the 60 have already recovered. So, getting the disease is not a death sentence. Older people are more likely to succumb. The World Health Organisation, however, is rightly very concerned about the spread of the disease. It has the potential to become a pandemic killing millions of people.
We live in an interconnected world. It seems the disease first was transmitted from animals to humans in Wuhan China. People in contact with those who contracted the disease travelled to other parts of the world. International travel means that such a disease is readily taken to other places. Being a flu like disease, it is easily transmitted by coughing and sneezing. Aeroplanes and cruise ships with their concentration of people make passing on the disease very likely.
As an interconnected world the problem has to be tackled internationally. China has introduced containment measures such that Wuhan is now like a quarantined province. We should admire the Chinese doctors, nurses and health workers risking their lives in treating so many cases of the coronavirus. Australian medical researchers have been able to identify the genetic make-up of the coronavirus. This will assist with the development of a vaccine. That will take some time though people in different laboratories around the world are working on it.
The response of governments has varied. Australia has quarantined people and introduced travel bans to the most affected countries. The USA at first had President Donald Trump downplaying the disease but has since had to recognize its seriousness. They have seen the need to make thousands of new test kits as they have been slow to get onto the problem. Richer nations are in a better position to deal with the disease. If it spreads to poorer nations, they will find it harder to treat and contain.
As a world community we are better able to respond than what happened at the end of WW1 in 1918. An influenza epidemic spread around the world affecting about a third of the world's then population and killing some 20-50 million people. More people died of influenza than were killed in that terrible world war.
The world economy has already been impacted. The Stock Market has sharply declined recognising that world trade is being affected. International travel and cruise ships in particular will struggle to attract people. Certain destinations such as China will be off limits for some time.
The psychological impact is already evident. I am amazed by the panic buying of supplies, especially toilet paper, that has taken place in Australia. Supermarket shelves are empty of toilet paper and tissues. People are lining up for the opening of stores to run to the toilet paper aisle and get their supplies. Fearing they may need to self-isolate has meant people have panicked.
In some places schools and universities have not opened for students until the disease is clearly under control. Chinese students who are an important source of income for universities have not been allowed to come to Australia.
The flow on effect includes some of the following. If Chinese students are not able to come to Australia, some universities will have to find ways of cutting back on expenses. They will also need to diversify their overseas student population so as not to be overexposed to one cohort of students. In regard to the travel industry, this affects not only the number of people on flights and cruise ships but also has an impact on tourism more generally affecting tour operators, hotels and restaurants.
What response is appropriate from a Christian point of view? First, at least there are not very conservative Christians claiming the coronavirus is some kind of punishment from God. That claim was made when AIDS first became a concern in the 1980s. God has given us a dynamic world in which there are viruses. These can have a positive effect in the scheme of things, but can negatively impact humans. What we as humans need to do is use our God given capacities to deal with the problem and find a solution. It also includes compassion for those who contract the disease, seeking to provide for them. Isolation in order to contain the spread of the disease is the basic requirement. Fortunately, people can be tested and if clear can return to normal interactions with others.
As mentioned earlier medical researchers are seeking to develop a vaccine and cooperation across borders and ideologies is required to come up with a solution as soon as possible. International cooperation is also needed in order to try to contain the spread of the disease.
From my Christian perspective it is a matter of not panicking but trusting in God and those who are using their skills and experience to guide us as to how best to respond to this situation. I pray that the coronavirus will not become a pandemic as people act responsibly to deal with it.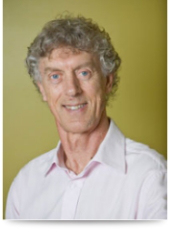 Chris Walker
Chris is currently serving the Assembly of the Uniting Church as the National Consultant for Theology and Discipleship.
He has served in a range of positions and places in the Uniting Church including local church ministry in three congregations in NSW, as a regional education and mission officer, and consultant for evangelism and discipleship, in Queensland, as principal of Parkin-Wesley College in SA, and as a mission resource officer for Parramatta-Nepean Presbytery.
He has a passion for theology, mission and discipleship. His interest in writing has resulted in various publications including five books, most recently Peace Like A Diamond: facets of peace (Spectrum, 2009) and Living Life to the Full: Spirituality for today's baby boomers (Openbook, 2005).